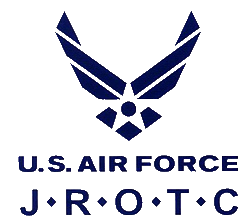 CCHS AFJROTC clipart
May 27, 2017
CCHS AFJROTC Named "Distinguished Unit with Merit"
Christian County High School's AFJROTC, unit KY-951, has been named a Distinguished Unit with Merit by the Department of the Air Force.
The school's unit received high ratings, "Exceeding Standards," in 22 out of 32 areas by the Department of the Air Force. One area of recognition includes the unit's service to the Hopkinsville-Christian County community. From April 2016- April 2017 the unit accumulated 3,596 community service hours in its participation of 134 community projects/events.
This is the first time in CCHS history for the program to receive this honor. In years 2003-04 and 2004-05, the unit received the title of Distinguished Unit. CCHS currently has 86 cadets enrolled in the program. The program is conducted under the leadership of Robert Marlow, Major (USAF retired).
Congratulations to the cadets, instructors and administration at CCHS! CCPS is proud of you!